On Arabisch.nu you will find (background) information for (coming) students of Arabic language and culture, and also information on the course, lessons and studying. We have the pleasure to invite you to explore the site! You can, for example, select words to see English words of Arabic origin. If you are interested in taking the Arabic course, you can go here for more information.
مـعـهـد الـعـربـيـة الآن: مَـعـهـد مُـتـَخـصـص فـي نـَشـْر وشَـرْح الـلـغـة الـعـربـيـة وتـدريـسـها. يَـعـْرضُ خـَدَمـات مُـخْـتـلـفـة مـَجّـانـيّـة لإجـادة الـلـغـة الـعـربـيـة لإسـتـخـدامـها فـي شـتـّى مـجـالات الـحـيـاة وذلـك وفـق مـنـهـج عـلـمـّي مـدروس. يـتـلـخـّص هـذا الـمـنـهـج فـي تـعـلـيـم الـحـروف وطـريـقـة كـتـابـتـهـا ثـم الـكـلـمـات والـجـُمـل والـمـُحـادثـة. كـمـا يـهـتـم الـمـعــهــد بـتـعـْريـف نـاطِـقـي الـهـولـنـديـة بـالـدول والـثـقـافـة الـعـربـيـة بـِمـوجَـب مُـقـتـضـيـات الـعـصـر ……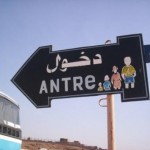 The Arabic language is a means of communication for nearly 330 million people in 26 countries, ranging from Morocco to Iraq and from Syria to Somalia; in other words, the entire Middle East. Arabic is the sixth language of the world. You will be taught Modern Standard Arabic in a didactic and practical way by means of reading, writing and speaking. By doing so, you will also gain insight into the most important characteristics of Arabic grammar. Modern Standard Arabic allows you to make yourself understood in all Arabic speaking countries. During the lessons various aspects of Arabic culture will be dealt with, together with the differences with Dutch culture.
---
Special messages
2013
Permalink Comments off