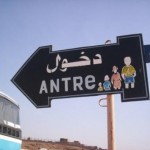 Have you always been interested in Arabic culture or the Arabic Language and wanted to learn more?
On Arabish.nu you will find information for current and prospective students of the Arabic Language and culture, and also information regarding various courses in The Hague, The Netherlands.
We offer a relaxed teaching environment where you can understand the culture and learn the Arabic language from a native speaker – the best way to learn a new language! We offer all our Arabic courses in English or Dutch, in groups, or tailor-made for individuals.
مـعـهـد الـعـربـيـة الآن: مَـعـهـد مُـتـَخـصـص فـي نـَشـْر وشَـرْح الـلـغـة الـعـربـيـة وتـدريـسـها. يَـعـْرضُ خـَدَمـات مُـخْـتـلـفـة مـَجّـانـيّـة لإجـادة الـلـغـة الـعـربـيـة لإسـتـخـدامـها فـي شـتـّى مـجـالات الـحـيـاة وذلـك وفـق مـنـهـج عـلـمـّي مـدروس. يـتـلـخـّص هـذا الـمـنـهـج فـي تـعـلـيـم الـحـروف وطـريـقـة كـتـابـتـهـا ثـم الـكـلـمـات والـجـُمـل والـمـُحـادثـة. كـمـا يـهـتـم الـمـعــهــد بـتـعـْريـف نـاطِـقـي الـهـولـنـديـة بـالـدول والـثـقـافـة الـعـربـيـة بـِمـوجَـب مُـقـتـضـيـات الـعـصـر ……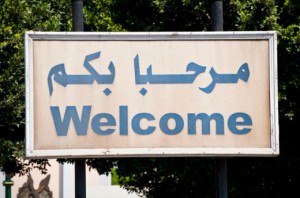 The Arabic Language is used by nearly 420 million people in 26 countries. It is the official language of the countries from Mauritania in East Africa to Oman in Asia, Morocco to Iraq, and Syria to Somalia. Arabic is the sixth most used language in the world and has influenced many Western languages such as English, Spanish, and French. During our courses, you can learn about Arabic culture while studying Modern Standard Arabic (spoken and understood in all Arabic countries) through speaking, listening, reading, and writing. We also offer more creative courses such as calligraphy. These courses are perfect if you are looking to understand the Arabic culture around us in The Netherlands, if you want to communicate in the language of your neighbour, or if you are a fluent speaker and want to brush up on your language skills and everyone in between!
On our site, you will find more information regarding courses and general information regarding the Arabic language, culture, and Islam. You are welcome to contact us if you cannot find the answer to your question in FAQ.
---
Special messages
News Articles about Arabic countries
Quickly to the archive: 2007, 2008, 2009, 2010, 2011, 2012, 2013, 2014, 2015, 2016, 2017, 2018, 2019, 2020, 2021, 2022
Permalink Comments off